Click on video below

Live Virtual Event this Thursday 4th March from 5.30pm – 7.30pm.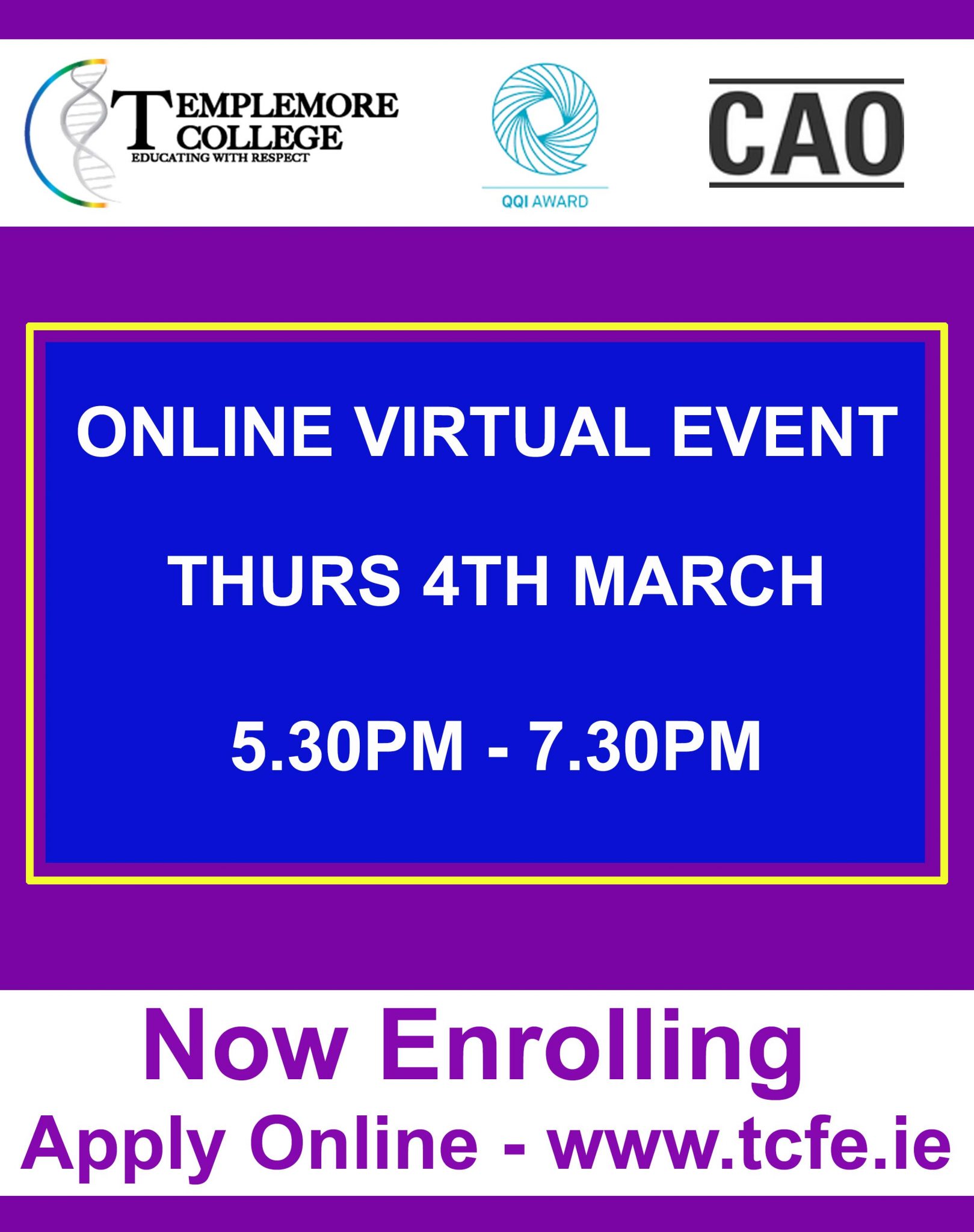 TCFE provides courses for learners with a wide variety of needs – from those leaving secondary school who want to prepare for university, to those who are training for employment, to those who are returning to education after a long gap.
Please click on the relevant department below to see what Post Leaving Certificate (PLC) courses we have to offer.
Check out student testimonials here