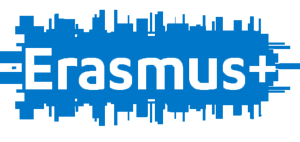 Templemore College is proud to be an active partner in the EU-funded Erasmus+ programme. Erasmus+ provides opportunities for students to study, train, gain work experience or volunteer abroad.
Currently, 35 students from Templemore College take part in work placements in Spain, France and Germany each year. Work placements are organised through a network of contacts with Spanish, German and French enterprises in a wide variety of industry sectors.
Benefits for students
Erasmus+ opportunities are very beneficial to students, who gain valuable experience in terms of learning new language and technical skills but also in terms of personal growth. All students report an increase in self-confidence, independence, maturity, and motivation upon their return home to Ireland.
In addition, the Erasmus+ mobility experience can enhance the student's CV and help the student secure future employment, at home or abroad. Furthermore, the Erasmus+ programme can be particularly beneficial for those students looking to continue their studies of European languages at higher level.
To see a flavour of what past Erasmus+ students achieved, you can watch the following video:
Excitement is building for this year's Erasmus+ programme. Interviews are taking place this week, and there's a lot of competition for the 35 work placements in Leipzig, Tenerife and Perpignan.

Gepostet von Templemore College of Further Education am Mittwoch, 26. Oktober 2016
Funding
EU funding for the work placements contributes to the costs of flights, accommodation, and day-to-day living expenses while on work placement.
For more information, contact Erasmus+ Programme Co-ordinator, Micheál Lenihan.