Computer Systems and Networks 6M0659
Aim
As the use of networking technologies becomes increasingly important in both our business and daily lives, there is an increasing demand for qualified network technicians to install, secure, and manage SME networks. To help students prepare for this growing industry, this course concentrates on not only the practical application of network technology, but also on the development of career skills such as troubleshooting, customer service and interpersonal communication. During the course, students are shown how to maintain a network, while simultaneously ensuring compliance with the relevant data protection laws and information security standards.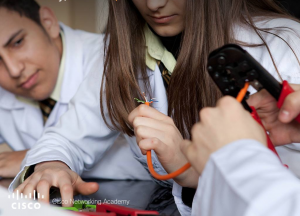 For Whom?
This course is for students who have successfully completed their Level 5 studies, adults returning to education, or job seekers looking to pursue a career in the Networking industry.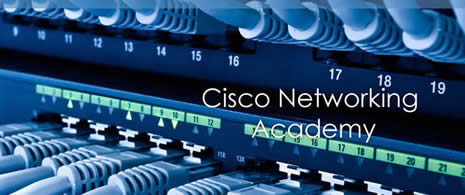 Employability Statement
Enables graduates to source employment in the IT Sector in a range of skill areas to include PC repair, network administration, network security and desktop support.
Main Areas of Study:
Physical and Logical Networking
Network
Infrastructure
Network Security
Information Technology Administration
Systems Software
Customer Service
Digital Compliance
Work Experience

CISCO Networking Academy
CISCO is the largest manufacturer of networking equipment worldwide. Templemore College of Further Education is an approved CISCO Networking Academy. As part of this programme, students benefit from applying class and lab-based learning to real world network problem solving and implementation.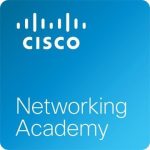 Work Experience
Students are required to complete a relevant work placement, during the academic year, to enhance their programme of study.
Further Study
Should you wish to continue your studies to higher education in a third level Institute of Technology or University, this award provides a solid grounding in the fields of computer science, network infrastructure, and cyber security. This course offers a direct pathway into second year of the higher Certificate or the BSc in Computer management in LIT(Thurles). Students will also be able to apply for one of five WIT college places, reserved especially for Templemore college students.
€595 – The course fees comprise:
Department of Education and Skills Contribution fee of €200 payable on registration (unless a medical card holder).
Student Services fee €345
QQI exam fees €50 (unless a medical card holder)
Student Testimonials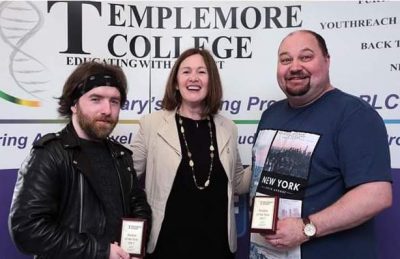 Photo: Mattie Wright (Networks student 2016-2017), Siobhán Keating (Networks teacher), Shane Hogge (Software Development student 2016-2017)
"I enrolled in Templemore College of Further Education in September 2016, studying Computer Systems and Networks. I've recently completed my final exam, and will soon be starting my new job and the next step in my studies. A work associate of mine originally recommended the course; I used to work as a Network Administrator and IT Support in a local school. I have always had such an interest in the field of IT and especially in Computer Networks. Not many courses offer such practical and applicable skills. This course gives you a fantastic insight into the role and tasks of an IT Administrator and Network Technician, from showing you the basics to setting up small to medium-sized networks. Best of all, I recently got hired for a position with an American IT Services company, which offers Web and Email Server services for companies and private organizations, accessed via both physical and remote desktop facilities. The questions and topics discussed in my job interview all related back to what was taught in the Networks course. "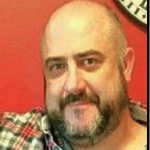 Photo: John Breen, Networks student 2015-2016, reviewed Templemore College of Further Education
"Having made the decision to go back to education at 47, I cannot thank or recommend TCFE highly enough, a fantastic experience and a massive step forward for me. I completed the Computer Systems and Networks course Level 6 with flying colours and have been accepted onto a Level 8 honours degree course in Carlow IT, all thanks to TCFE and Siobhán Keating the tutor, and I even went to Spain on the Erasmus program. Just an incredible time. Huge thanks and continued success."